---
Frequently Asked Questions
Continuing Professional Development (CPD) is defined as processes by which registered persons maintain and enhance their competence throughout their professional careers. It encompasses a range of activities including continuing education and supplementary training. The South African Pharmacy Council (SAPC)'s intention is to ensure that registered persons safeguard the public and enhance the dignity and integrity of the profession by identifying the learning needs relevant to their existing and future roles in the profession, and updating their knowledge, skills and behaviours.
We wish to emphasise the following: (1) The SAPC's CPD system is NOT points-based, you should record your CPD activities online to be deemed compliant; (2) Learning does not occur only through courses, workshops and seminars, continuing professional development may occur through many other avenues (see FAQs below).
1. Do you accept CPD points? I have so many
The SAPC's CPD system is not points-based, read more here
2. I am not working in a pharmacy nor with patients, am I considered non-practising?
Not necessarily. All pharmacists practising one or more acts pertaining to the scope of practice of a pharmacist must declare themselves as practising, click here to read more
3. What is the difference between a practising and non-practising pharmacist?
A Practising Pharmacist is defined as any person designated on the applicable register as a person who is currently performing any one or more of the services or acts relating to the scope of practice..., read more here
4. Can I send the SAPC my electronic portfolio instead of completing online CPD entries?
No. Please do not attempt to upload or submit your electronic portfolio of evidence to the SAPC unless you are specifically requested to do so, read more here
5. Can I ask someone else to submit CPD entries on my behalf?
No. Providing a third party with access to your secure profile on the SAPC website compromises the protection of your personal information, click here to read more
If you have further questions, contact us is via WebQuery here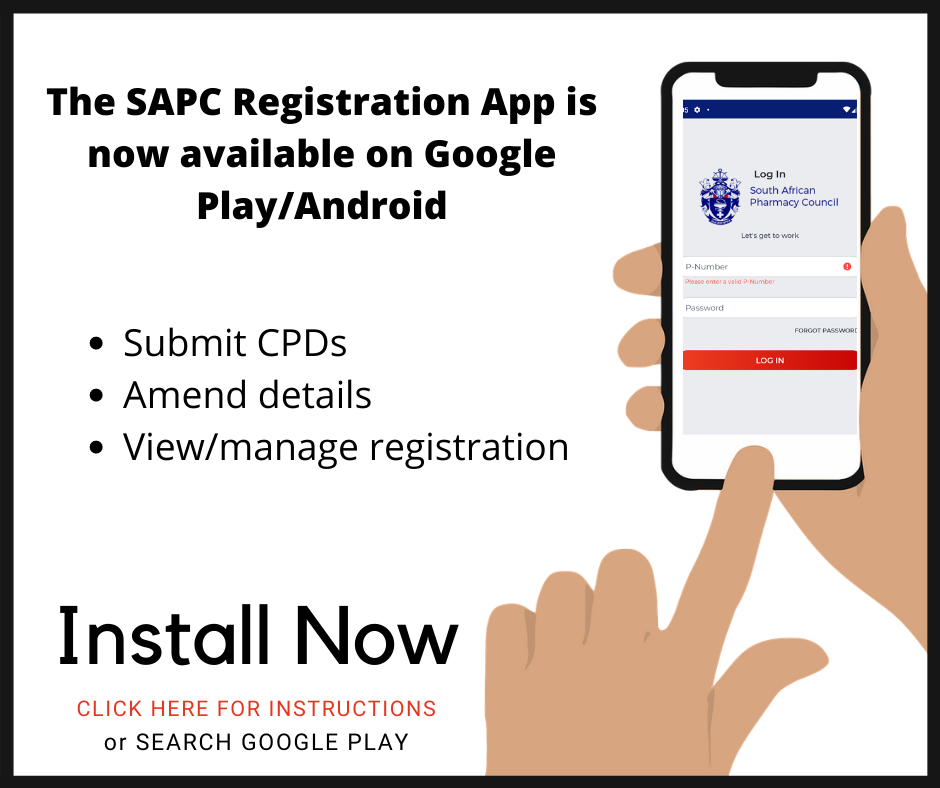 ---